Drawing Explorer
Working con CMS IntelliCAD Explorer
IntelliCAD Explorer fornisce un potente e utile modo per mantenere e gestire le caratteristiche e il setting dei tuoi disegni. Puoi usare IntelliCAD Explorer per lavorare con layers, linetypes, text styles, coordinate systems, named views, blocks, e dimension styles all'interno del corrente disegno o copiare queste informazioni fra disegni.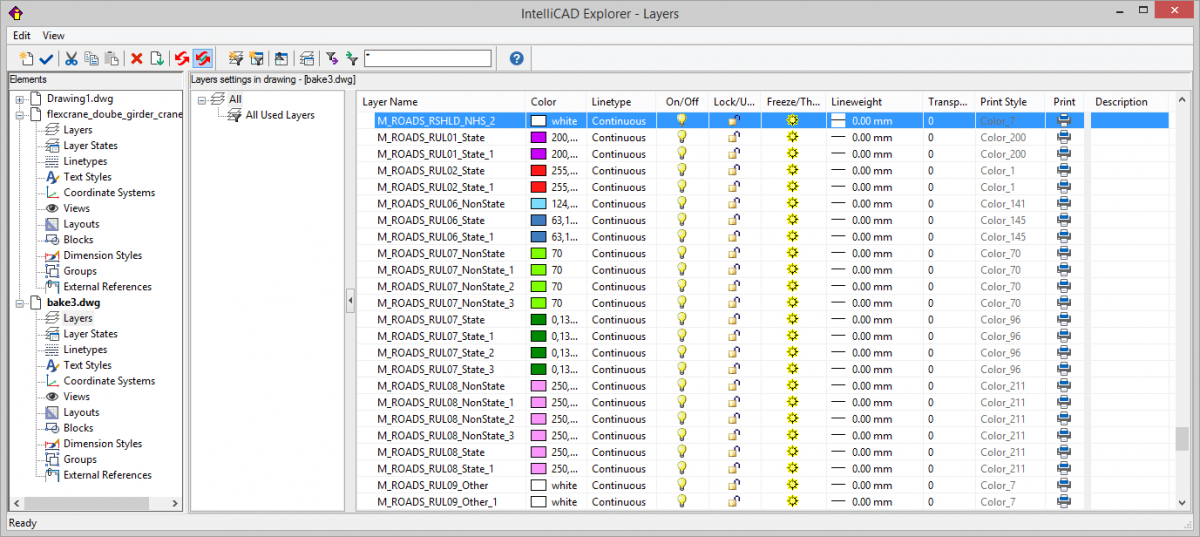 CMS IntelliCAD Explorer puo':
• Gestire elementi in relazione al setting Manage elements related to settings and entities in your drawings.
• Organizzare informazioni su layers, gestire i layers, e lavorare con gli stati dei layers.
• Creare e usare linetypes.
• Load text fonts e create text styles.
• Select e control coordinate systems.
• Salvare e restore  di  views per nome.
• Lavorare con i layouts.
• Save, insert, e manage blocks e external references.
•  Lavorare con i  groups.
• Copy, cut, e paste dimension styles fra .dwg files.