Permanent Standalone
CMS IntelliCAD e' disponibile come licenza singola , DUAL, e Multi-User licenza o come licenza limitata nel tempo tramite subscription dal Cloud supporto per sistemi operativi Microsoft Windows . Usufruisci di tutte le features of CMS IntelliCAD in prova free trial per 15 giorni!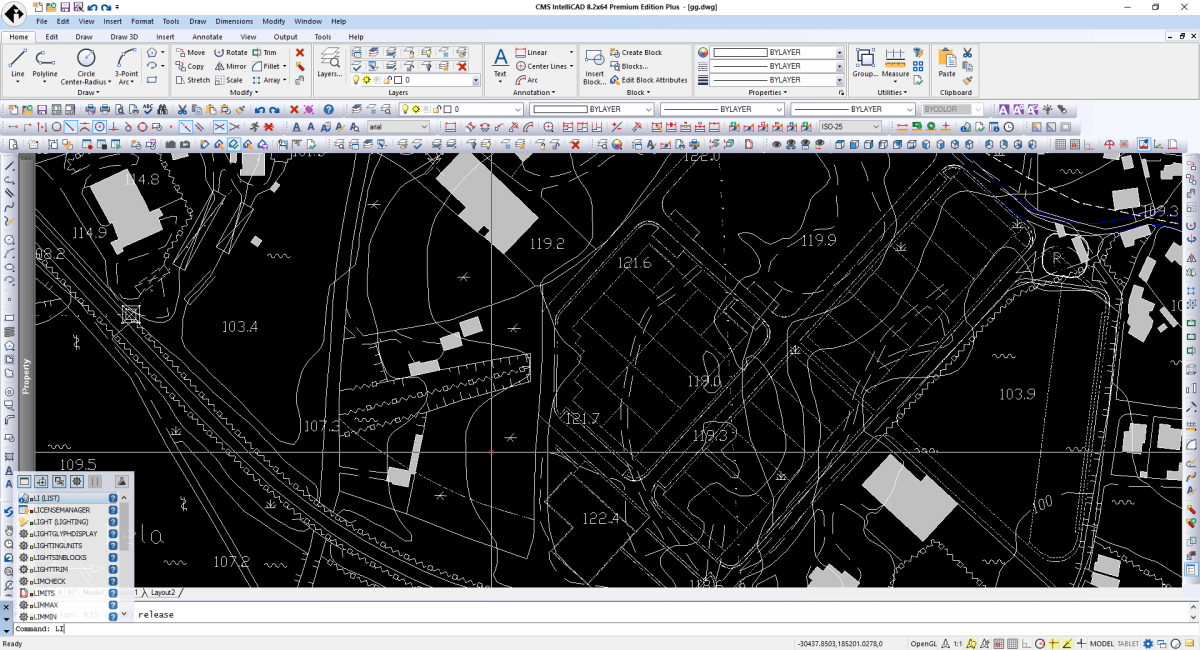 Download Now
Opzione Cloud Subscription
CMS IntelliCAD PE CLOUD, subscription a tempo limitato, direttamente da Internet nel tuo sistema ed esegui come qualsiasi altro software installato sul tuo Pc. Supportato su Microsoft Windows 7, 8 e 10 64-bit machine senza gestione di licenza. Prova liberamnete CMS IntelliCAD CLOUD per 15 giorni!
Account data for testing. Username: DEMO | Password: DEMO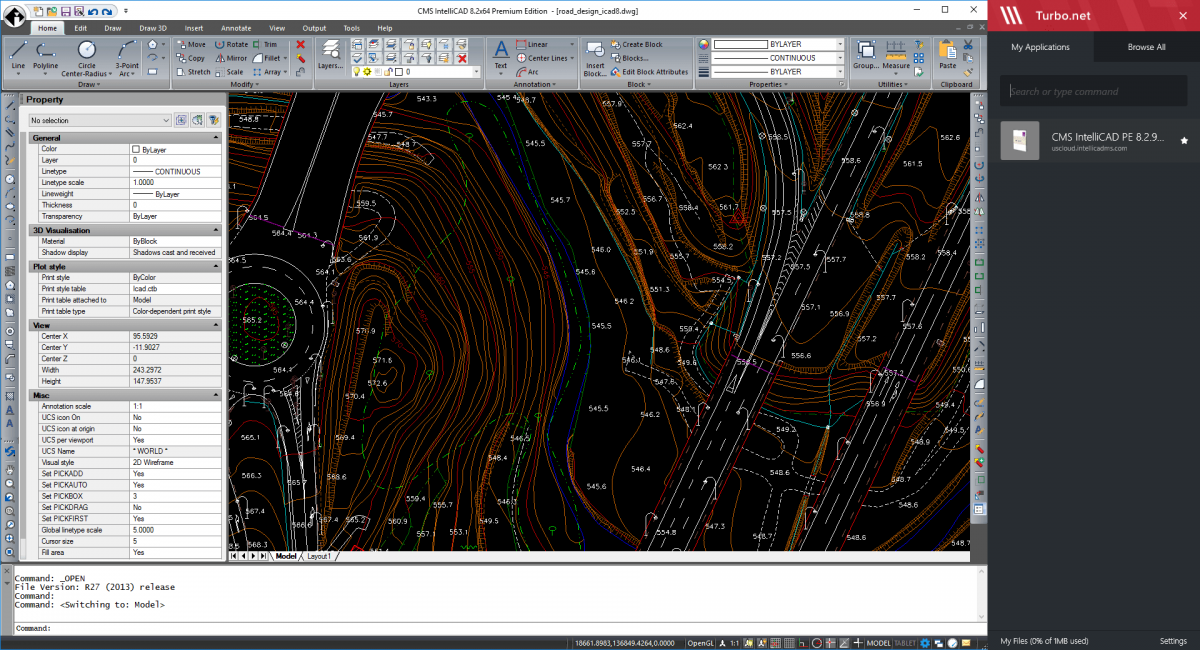 Sign in and Run Trial Here
DWG, DGN, DXF e DWF
Supporto nativo per file .DWG - dalla versione 2.5 alla vers 2016 - Ora compatibilita' imbattibile per i tuoi file formto DWG. CMS IntelliCAD include supporto nativo files .DWG - dalla versione 2.5 alla vers 2016.
Inoltre sono supportati i formati dxf, dwf, dgn, pdf e image underlay, sat, dae, svg e altro ancora.
Learn More
Nuova Intefaccia tramite Ribbon
L'esperienza della piu' sorprendente interfaccia utente . Abbiamo ascoltato la voce degli utenti.
CMS IntelliCAD ora include una nuova interfaccia tramite Ribbon in piu' i menu e le toolbars tradizionali che ancora gli utenti considerano produttive.
Learn More
Personalizzazioni avanzate
Personalizzazioni avanzate con facilita' nella programmazione. Semplicemente usando il drag and drop tools si possono creare e personalizzare toolbars, o modificare menus ,bastano pochi clicks del mouse. CMS IntelliCAD® supporta anche i menu di AutoCAD® , fonts, scripts, e librerie di simboli, cosi puoi facilmente trasferire la tua personalizzazione software dall'ambiente AutoCAD® in CMS IntelliCAD®.
Programma CAD personalizzabile
CMS IntelliCAD e' anche un CAD full-featured >b> Il programming toolkit include supporto per Microsoft VBA 7.1, Lisp, SDS, IRX/DRX e Microsoft .NET 4.5 API.
Know More